Commercial Dock & Door, based in Northeast Ohio, is the exclusive distributor of Kelley Loading Dock Equipment Systems including the popular Kelley aFXTM AirBag Dock Leveler, and Kelley STAR Truk Stop® Truck Restraints. Commercial Dock & Door received this premier product line in March of 2004 based on our professional and dedicated approach to providing solutions to dock and door problems.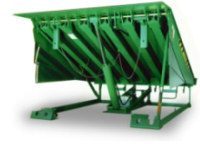 Commercial Dock & Door can provide all equipment in your loading dock area. Dock levelers, dock seals, dock shelters, bumpers, dock lights, portable plates, dock lifts, hydraulic dock levelers and mechanical dock levelers.
Call us for your Kelley Parts needs, as well. Most all Kelley parts can be provided within 48 hours of order. We may have the part you need in our
stock.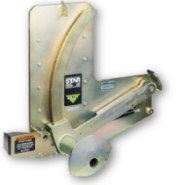 If safety at your dock is a concern, we can assist you in providing impact style and non-impact style truck restraints through the APS 2000 as well as
the total line-up of Kelley Star 2, 4 or 5 Truk® restraints.
Commercial Dock & Door also represents a full line-up of doors including a variety of standard sectional doors, rolling steel doors and fire rated doors. We know reducing maintenance costs associated with doors is important to our customers. We represent the industry leader in impactable sectional doors from TKO®. and also Rytec® high-speed door products. Rytec leads the industry with its Fast-Seal® exterior door and PredaDoor® for interior applications.
Commercial Dock & Door's factory trained service technicians and eight service and installation trucks are available to serve your needs.
We are a proud member of the Kelley Dock Equipment distribution network. Commercial Dock & Door can serve both your local and nationwide needs. We are proud to represent nationwide customers that are also looking for ways to improve productivity by allowing us to assist them in coordinating their
service arrangements nationally.